Cover Story: The Top Women in Omnichannel Retail
Mary Lou Kelley
,
President of E-Commerce, Best Buy
Mary Lou Kelley is the president of e-commerce for leading electronics retailer Best Buy. In this role, Mary Lou leads BestBuy.com, along with the company's overall digital strategy to advance Best Buy's global e-commerce vision, retail omnichannel capabilities and online business. She's responsible for all of Best Buy's global e-commerce channels, including BestBuy.com and mobile commerce. Mary Lou has extensive experience in online retail. Prior to joining Best Buy, she was the senior vice president, e-commerce for Chico's FAS, where she was responsible for the direct-to-consumer business for its three brands — Chico's, White House Black Market and Soma Intimates.
In addition, Mary Lou spent nine years with L.L.Bean, Inc., primarily as its vice president of e-commerce. Prior to her time at L.L.Bean, Mary Lou held positions of increasing leadership with McKinsey & Company and Ben & Jerry's Homemade, Inc. Her earlier retail career experience included stints with Sears and other small multichannel brands.
Mary Lou holds a B.A. in Economics from Boston College and a M.B.A. from the Darden Graduate School of Business at the University of Virginia, where she is a member of the corporate board of advisors.
TIP:
Keep the customer in the center of your decision making. If you truly focus on the customer at all times, you'll make the right choices.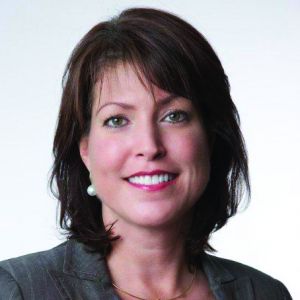 Julie Lyle, Chief Marketing Officer, hhgregg
Julie Lyle, chief marketing officer at hhgregg, spearheads marketing innovations in an evolving digital landscape. In her role as CMO, Julie is responsible for marketing, branding, e-commerce and store design for the 60-year-old appliance, electronics and furniture retailer. Julie helped elevate hhgregg's online presence and service excellence, leading to company recognition as a fast-growing retail e-commerce site and a J.D. Power award as category leader for online customer service. Prior to hhgregg, Julie served as chief marketing officer for Prudential, Plc Hong Kong. She also held the role of chief merchandising and marketing officer for Pamida Holdings Corporation, and senior vice president/corporate officer, marketing, advertising and administration for Walmart Stores, Inc.
TIP: With the velocity of digital and mobile evolution, success is often a result of focus. Use data to ensure your priorities are aligned around when — and how — customers want to engage with your brand.
Rose Marcario, President and CEO, Patagonia
Rose Marcario assumed the role of president and CEO of Patagonia in January 2014. Prior to this position, Rose served as CEO of Patagonia Works, the parent company of Patagonia, Inc. Prior to serving as the CEO of Patagonia Works, Rose was COO and CFO of Patagonia.
After joining Patagonia in 2008, Rose quickly embarked on transforming the company's infrastructure to improve its operations and financial performance. In addition to broadening business throughout Europe, Japan and Australia, Rose has helped Patagonia focus on innovation and the development of new product groups, processes and technologies. During her time the company has doubled its scale of operations and tripled its profits.
Rose came to Patagonia with 15 years experience in corporate finance and global operations, including serving as executive vice president in charge of mergers, acquisitions and private placements for Capital Advisors, and senior vice president and CFO of General Magic, a spinoff of Apple Computer, Inc. Rose got her start as a senior consultant for accounting firm Arthur Andersen LLP. As director of corporate finance for L.A. Gear, she oversaw the shoe and apparel company's initial public offering and rapid growth to $900 million in capitalization.
For Rose, one of the most rewarding aspects of working for Patagonia is the opportunity for hands-on involvement in tackling environmental crises. In response to the 2010 oil spill in the Gulf of Mexico, for example, she spearheaded an initiative to send Patagonia employees to join in relief efforts for the Gulf region. Rose serves on the board of trustees for Naropa University (a Buddhist liberal arts college in Boulder, Colo.), and her environmental activism also includes preservation-focused work with organizations like the Joshua Tree National Park Association and the Mojave Desert Land Trust.
TIP: Put the customer first. Customers' shopping habits are changing, and we need to change to accommodate them. Some solutions require technology, but the key is you have to make it easy for your customer to have access to your products wherever they are sold.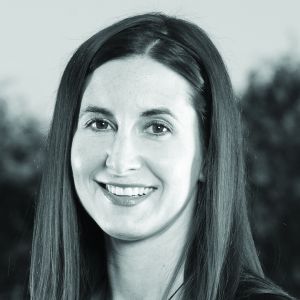 Kelly McGann, Chief Marketing Officer, Consumer Electronics and Connected Solutions, Sears Holdings Corporation
In her current role as chief marketing officer, consumer electronics and connected solutions at Sears Holdings Corporation (SHC), Kelly McGann is leading the marketing and omnichannel transformation of electronics at Sears and Kmart from simply selling traditional electronics products to uniquely positioning the company as the leader in smart technology solutions across all product categories powered by the benefits of integrated retail and Shop Your Way. Prior to her role at SHC, Kelly was vice president/general manager, e-commerce brands at Guitar Center Inc. She's also held e-commerce leadership and general management positions at Liz Claiborne Inc. and E-Commerce Experts LLC. Kelly has been involved in all areas of B-to-C and B-to-B omnichannel retail, from business plan creation and strategy to digital marketing and e-commerce operations.
TIP: Think big and act small.
Tricia Nichols, Global Lead of Consumer Engagement, Gap
As global lead of consumer engagement, Tricia Nichols oversees digital, social, media, emerging platforms and brand partnerships for Gap. Her passion for bringing a consumer-first approach to planning provides a strong compass for navigating an ever-changing marketing landscape as well as bringing the physical and digital worlds of retail closer together.
Prior to Gap, Tricia's career spanned both agencies and brands, including roles of managing partner at MediaCom; senior lead of portfolio projects at PepsiCo; and a group leader role at TracyLocke. In these roles, she led activations in media, emerging platforms, multicultural and local marketing, social and mobile loyalty, and retail media and branded entertainment. Tricia also helped launch the first-ever PepsiCo10 platform, which incubated 10 startup companies for the PepsiCo beverage and food brands.
Tricia currently lives in New York City and is an active advisor to startups within the digital, entertainment and music spaces. She was once an adjunct professor at Southern Methodist University.
TIP: Think like a consumer. Consumers don't think in channels, but rather in experiences. Therefore, we want to create a shared experience, in various platforms, that lead to one common consumer goal.