The Total Retail staff can be contacted at 1500 Spring Garden Street, Suite 1200, Philadelphia, PA 19130 or at 215-238-5300.
Melissa Campanelli, Editor-in-Chief/Content Director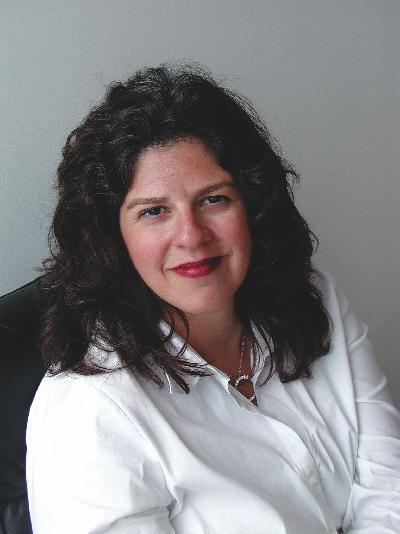 Melissa Campanelli is the editor-in-chief/content director of Total Retail, which publishes a quarterly print issue, daily e-newsletter (Total Retail Report) and daily-updated website, as well as hosts live and virtual events that are all about retail. Melissa is also the co-founder of the Women in Retail Leadership Circle, a sister brand of Total Retail. Prior to joining NAPCO Media, parent company of Total Retail, Melissa spent 10 years at DM News, where she was first a senior editor and then deputy editor. She's also a leading expert in small business e-commerce and author of the books "Entrepreneur Magazine's Open an Online Business in 10 Days" and "55 Surefire Internet Businesses You Can Start for Under $5,000." Melissa can be reached at (718) 788-1772 or mcampanelli@napco.com.
Joe Keenan, Executive Editor

Joe Keenan is the executive editor of Total Retail. In addition to writing and editing content for the quarterly print magazine, Joe oversees Total Retail Report, the publication's daily e-newsletter. He's also responsible for managing Total Retail's editorial webinars, as well as hosting live events throughout the year, including Retail Roundtable dinners. In addition, he is a frequent host of Total Retail's podcast, Total Retail Talks. Joe contributes to Total Retail's sister brand, Women in Retail Leadership Circle, producing and editing content for its weekly e-newsletter, Inner Circle. Previously, Joe served as senior editor at Reed Technology & Information Services. Joe can be reached at (215) 238-5435 or jkeenan@napco.com.
Kristina Stidham, Associate Content Editor
Kristina Stidham is an associate content editor for Total Retail. She is passionate about digital content and handles social media, video, and podcast production, as well as production of the brand's daily e-newsletter. You can find her in Total Retail's weekly Retail Right Now videos, Total Retail Talks podcast episodes, and traveling to industry trade shows and events. Kristina also contributes to Total Retail's sister brand, Women in Retail Leadership Circle, producing digital content for its weekly e-newsletter, website, and social media pages. She's a 2018 graduate of Temple University's Klein College of Media and Communication, where she studied multimedia production with a focus on video editing and international communication.