6 Emerging Trends in Social Media Marketing
Retailers are beginning to take consumer shopping trends more seriously in the wake of recent store closures and declining GMV. According to Business Insider, nearly 4,000 retail stores closed in 2018 alone.
[caption id="attachment_62341" align="aligncenter" width="498"]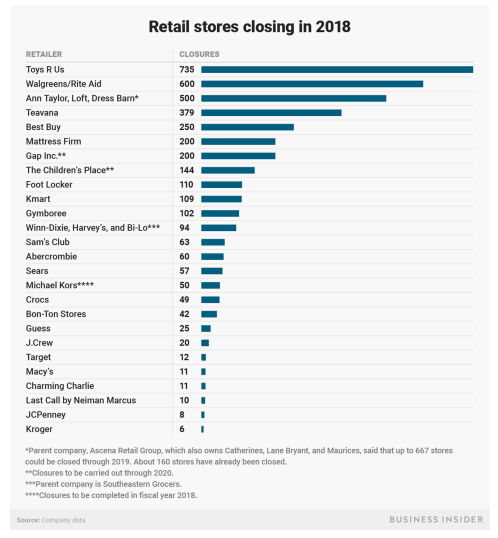 Credit: Business Insider[/caption]
The reasons aren't clear, but many believe online shopping habits play a major role in the challenges of traditional brick-and-mortar retail stores. What does this have to do with social media marketing? According to the Pew Research Center, eight in 10 U.S. shoppers purchase products online, with 15 percent of those sales generated via social links.
Andrew Rayment
Author's page
Andrew Rayment is the founder and co-creator of Dopel.io, a social media platform that connects users with like-minded "Dopels" through predictive analytics and personalized 'likes' and 'dislikes' rankings. The Dopel app breaks the mold with its interactive chat rooms, gaming, TV, movie and book recommendations. Dopel's exclusive partner benefits help advertisers amplify their reach by allowing influencers actively endorse the brands they believe in.