Making Social Shoppable and the Shop Social
Retailers everywhere are counting on one thing this holiday shopping season: the likes, swipes and tweets by their fans on social media will drive consumer behavior. Whether it's in their favorite app or store, retailers are leaning on social media more and more to drive the bottom line.
This holiday season will be different though. This is the year that social media becomes shoppable and shops become social.
Shop On Your Favorite Social Networks
Brands want to meet their customers where they spend the most of their time, and in this day and age that's on social networks. Social media giants Instagram, Twitter and YouTube have all introduced new advertising formats recently that give consumers the ability to shop within their apps — just in time for the holiday shopping season.
Instagram opened up its advertising platform to brands big and small, allowing them to monetize and reach new followers. This move includes new action buttons for buying and shopping.
Twitter introduced a new "Buy Now" button making it easier for retailers to sell directly within a tweet.
YouTube announced "Shopping Ads," which enable any video to become a digital storefront with clickable ads appearing in the top right-hand corner of a video with product images and pricing that takes consumers directly to a retailer's website.
As consumers spend a majority of their time on their phones within social apps, these new shoppable formats introduce new options. It will be interesting to see how widespread discovery of these new actions are.
Shoppable User-Generated Content
Social networks aren't the only ones monetizing social media. More and more brands are integrating user-generated content (UGC) into their websites and creating shoppable social hubs. Coming this holiday season we will see nearly every major retailer leverage UGC as a marketing tool to connect their social media marketing efforts with their e-commerce goals.
It's easy to make fans' posts shoppable by showing images of the products featured in the post and linking directly to the corresponding product page. Of course this is all done with the permission of the author by the way of request and approval. This is a highly effective way to encourage fans who are shopping to see the passion and love that other fans have for your brand and/or product.
Shops Become Social
One of the more exciting trends is retailers bringing social content into the store. As brands include hashtags as part of their campaigns, they're actively encouraging fans to post photos, videos and messages reacting to new products and services. Fan posts are increasingly of higher and higher quality, and demonstrate authentic points of view that resonate with other consumers.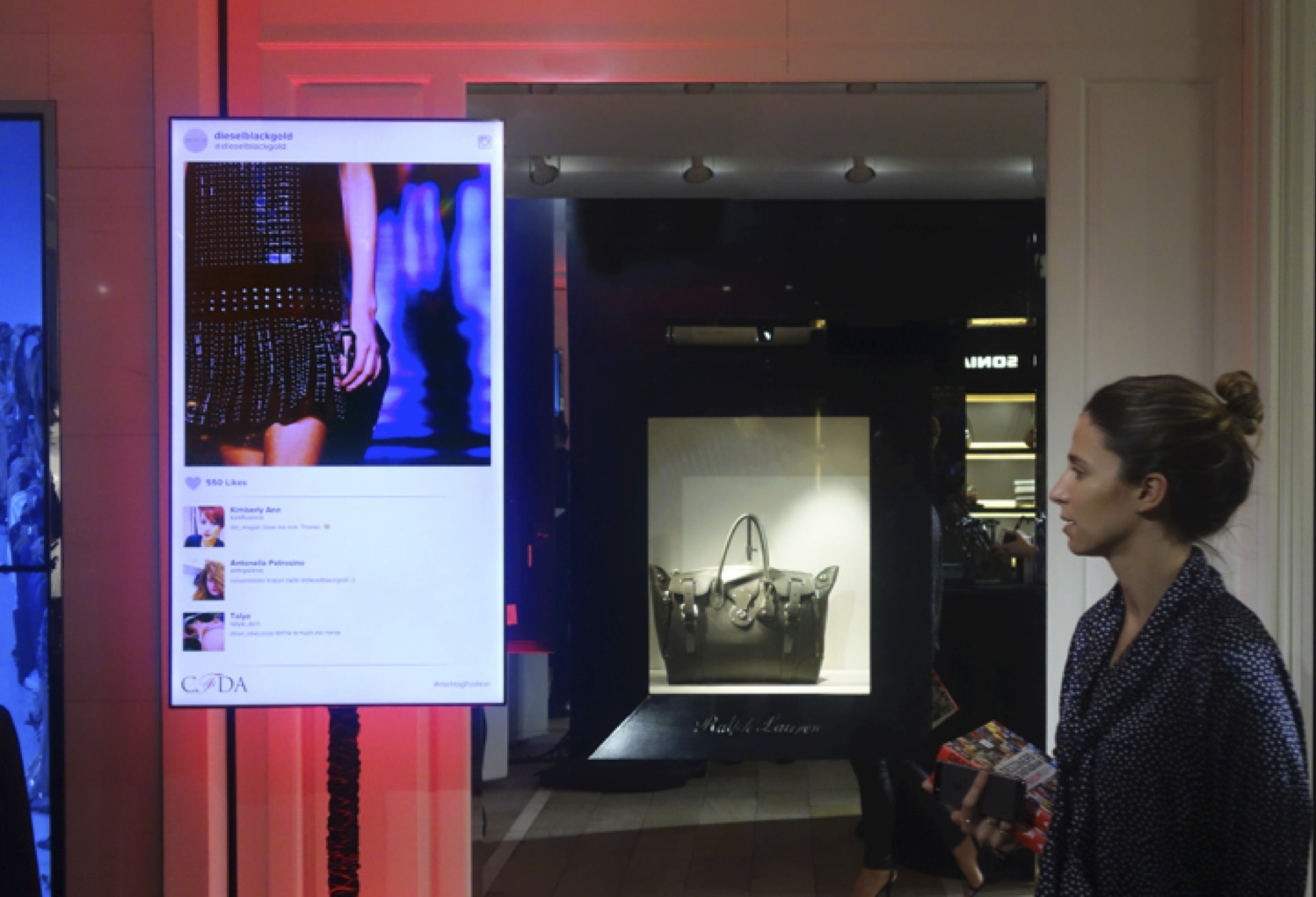 With expressed permission from their fans, brands are empowered to create truly unique shopping experiences. For the shopper, these posts create an in-store idea board providing dynamic context to the products they're considering. When making a purchase decision, feeling the passion and love from another fan about that product can be the encouragement one needs to buy.
Each of these trends focus on integrating the experience on our phones with the experience in-store. Keep an eye out for social integration, whether it's seeing buy buttons in your social timeline or social content in-store.
And if you have great content to share, go for it and remember to use the appropriate hashtag.
Justin Garrity is the president of Postano, a social curation and visualization platform.
E
Justin Garrity
Author's page
Justin Garrity is president of Portland-based social media platform provider Postano.