7 Wins for E-Commerce From Advances in Point of Sale
Some of us remember those old-time grocery stores from our childhood that accepted only cash. Sometimes not having exact change meant redoing a part of your shopping on a different day or somewhere else.
Thankfully, memories of those days are just that. Memories.
The digital boom that happened in the last 25 years permeated retail too, and the most critical part of the retail process — payments — have slowly become more automated and integrated with the rest of the business.
A modern point-of-sale (POS) system doesn't need dedicated computer terminals with bulky card reader machines, printers, scanners and more. (Though having them isn't a bad thing at all.) You can now make a sale, receive payments, and create and send out invoices using just your iPad and a POS app. Everything else is optional and can be added on per your budget and the scale of your operations.
1. More than just credit cards: Typical POS systems found in your average retail outlet accept payments only via cash or credit and debit cards. This means that if you don't qualify for a credit card, you better be prepared to lug around large amounts of cash with you at all times.
With modern POS systems, such limitations are history. POS systems at most Subway stores across the United States accept payments via Google Wallet, Apple Pay, PayPal and other mobile payment systems that integrate NFC technology. Just tapping your phone on the POS system transfers the exact amount from your account to the merchant, without the need for cash, cards or any other peripherals. Then there are fingerprint scanners and QR code scanners that verify payments via biometrics or unique codes to ensure 100 percent data security for the user.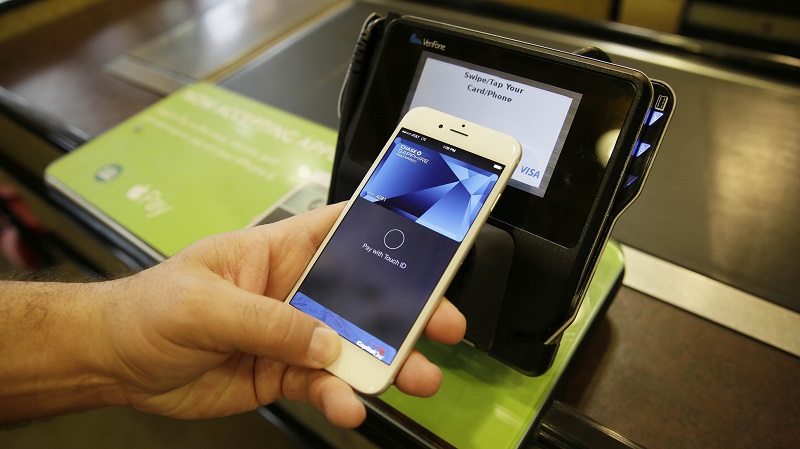 2. Online, offline and multiple store inventory management: Inventory management in the past was a long-drawn-out process where sales figures for the day were reconciled with existing inventory and fresh supplies. Detecting losses due to damage and shrinkage was left to the keen eye of store managers, security cameras and manual barcode scanning. The entire process used to be so labor intensive that most of it happened before opening hours or after closing hours so store employees could focus on avoiding errors.
The newest cloud-based POS systems make inventory management a breeze. Once inventory lists are uploaded to the POS software, these systems automatically reconcile inventory against sales on a real-time basis. When items run low, you have the option of automatically placing a new order with your vendors or receiving alerts from the POS system reminding you to manually raise a replenishment order.
The best part is that these systems sync your inventory not just in one store, but across all your physical outlets if you so desire. Have a brick-and-click presence? No worries. A cloud-based POS can easily sync sales at your physical stores with those via your online stores and update your inventory numbers instantaneously.
3. Pricing simplified: Modern POS systems ensure that you don't have to jump through a million hoops or wait till the end of a business day to make a change in an item's price. Now you can modify prices, apply discounts or even markups at a moment's notice and the changes will take effect instantly across the board.
Did you decide to extend a one-off discount to a loyal customer based on a situation that cropped up in-store? You can now reconcile the short-term special discount situation in seconds on a modern POS system without having to make elaborate changes on your inventory and pricing software later in the day. Businesses like restaurants that tend to substitute one ingredient for another on their specials or make significant changes in their item prices find modern POS software to be a blessing compared to pre-planned menus that can't be modified on the fly.
4. Business on the go: What happens when you participate in outside events that require you to accept payments on the spot? You can't possibly drag that cash register everywhere you go, can you? Enter mobile POS.
A mobile POS system offers businesses flexibility and the freedom to accept payments literally anywhere under the sun. Not only can you check your sales and inventory levels or store performance from a beach in Bali, you can even accept payments on your mobile phone with these ingenious tools. A smartphone, card reader attachment and your POS app are all you need to make a sale and receive payments anytime, anywhere.
5. Cheaper operation: One-time license fees for traditional POS systems are typically quite high — up to a few thousand depending on the brand and the range of functionality you opt for. Hardware alone can cost about a few thousand dollars to begin with, including items like customer displays, receipt printers, item scanners and cash registers.
Alternately, a POS system that resides in the cloud is significantly cheaper, with affordable monthly fees ranging at the very most to a few hundred dollars. Many are even free for basic plans. Besides, a cloud-based modern POS system doesn't burden you with expensive hardware and software commitments. You can always switch from one provider to another to get the best deal.
6. Reporting that expedites business planning: One of the standout features of modern POS systems is their highly detailed reporting and analytics capabilities. Most POS systems track business performance on a short-term as well as long-term basis, create trend reports, and send regular updates regarding the overall health of your business. Things like gross revenue, margins and profits can all be easily calculated on a daily basis. With detailed sales reports, it's possible to precisely identify which products are doing well and which ones aren't. Action steps can be taken and their impact can be tracked based on POS reports. Forecasting business plans becomes easier and a lot more accurate when you're armed with this plethora of data points.
7. Customer relationship management: When tedious tasks like inventory management, price reconciliations, creating sales reports and the like become automated, it frees up employees' time and allows them to offer better one-on-one service in-store. Relationships can be built and nurtured thanks to the data available at a glance on POS systems regarding each customer.
Most POS software allows users to accept and store customer details. The POS marries customer details with actual purchase data and creates customer profiles for the merchant. This detailed customer data can be easily mined to create tailor-made offers for each customer based on their individual preferences. With purchase records at your fingertips, you can identify your best customers and incentivize them to buy more.
From emailing receipts to customers to helping in customer segmentation to help in building loyalty programs, a POS system goes above and beyond what the humble cash register ever could. More than anything else, a modern POS system gifts you the time and peace of mind to focus on things that matter more than record keeping, inventory tracking or even pricing reconciliations. Things like your customers.
Rohan Ayyar dons multiple roles in SEO and analytics at E2M, a digital marketing firm. Follow him on Twitter at @searchrook.
Related story: Are You On Board With the Future of Payment Systems?
E
Rohan Ayyar
Author's page
Rohan Ayyar is the regional marketing manager for India at SEMrush. His blog, The Marketing Mashup, covers digital marketing from the perspective of B2B, B2C, lead generation, mobile marketing, SEO, social media, content marketing, database marketing including predictive analytics, and conversion rate optimization. In addition, he'll look at emerging marketing technology and how marketers can use it. Reach Ayyar at searchrook@gmail.com.