3 Examples of Effective Retail Marketing
Reformation's products are made with sustainable fabric and looks like they came straight from New York Fashion Week. The best part? They come without the fashion week price tag.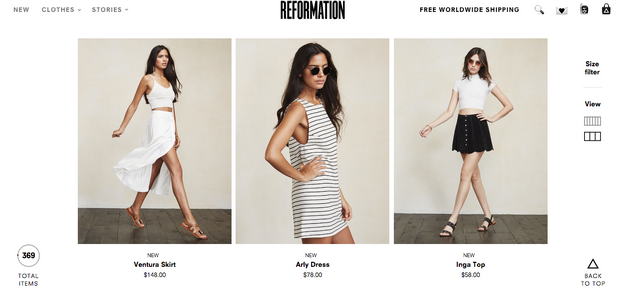 What you can learn from Reformation:
If you're going to sell sustainable fashion (or other products), live the mantra from top to bottom. Be a lifestyle, not just a brand.
Offer transparency about your store and the industry as a whole. Customers will in turn feel comfortable devoting their loyalty, and money, to you.
Price competitively but fairly. Consumers expect to pay a little more for fashion that's also sustainable, but that doesn't mean the price tag should reflect the runway. Test different pricing strategies.
Brandon Levey is the CEO of Stitch Labs, an online software provider for multichannel retailers to help them manage their inventory, orders and sales data in one location.
Related story: 5 Ways Online Shoppers Mentally Grade Websites